GameBoy 8-bit TV system from India

Posted:
Mon Nov 18, 2013 9:04 pm
Hi All
One of the guys from work is in his mid 20s and grew up with this system manufactured in December 2000 and sold in India (but manufactured in China). He gave it to me this morning because it is bust. I haven't tried it out yet and probably won't have time for a couple of weeks.
Does anyone recognise it? If I had to guess, I'd say it is a (illegal) Master System or NES clone. It has 8 bit Super System on the box and the multi-carts that came with it look similar to Sega / Nintendo artwork from the 90s.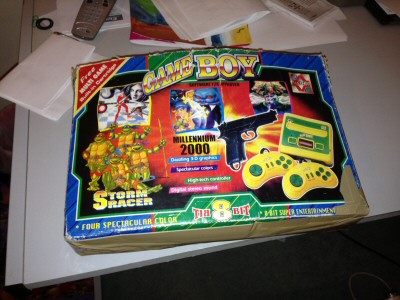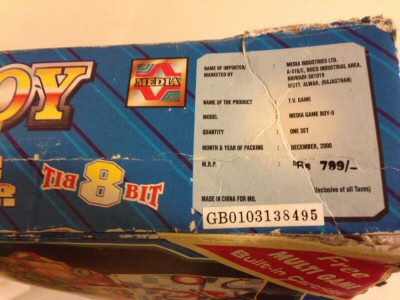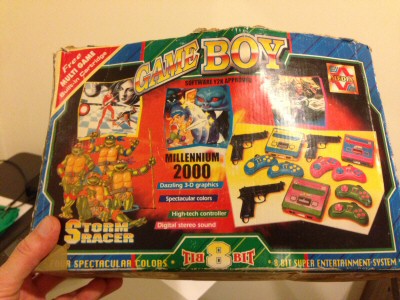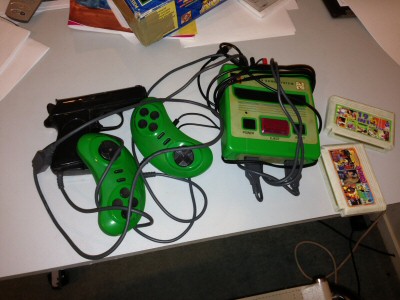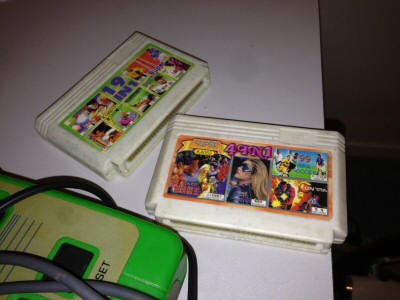 Full size images here:
http://www.sc3000-multicart.com/images/ ... 01_box.jpg
http://www.sc3000-multicart.com/images/ ... oxside.jpg
http://www.sc3000-multicart.com/images/ ... bottom.jpg
http://www.sc3000-multicart.com/images/ ... system.jpg
http://www.sc3000-multicart.com/images/ ... _carts.jpg
Cheers