Ok. The old Atari has started to do some odd things - it started when I got the SIO2Arduino project attached and working, I would get intermittent screen corruption, followed by the machine crashing.
I checked my wiring again with the Arduino, its all pretty much the same as the Spec's provided on the Whizzo software page. And it did work just fine, apart from the crashing. Since most disk games required more then 16k, I figured perhaps its having a bad time because the files just don't work. Odd thing to do if it runs out of RAM, but hey, I was pulling at straws... Occasionally the machine would start with a delay (and a buzz sound). I figured this was related to having a "Floppy disk" attached, but it wasn't frequent...
So I figured - maybe I should upgrade the machine to 64k. There were many, many, many guides to the same approach - I followed a few, double checked I'd done everything fine, and up she started.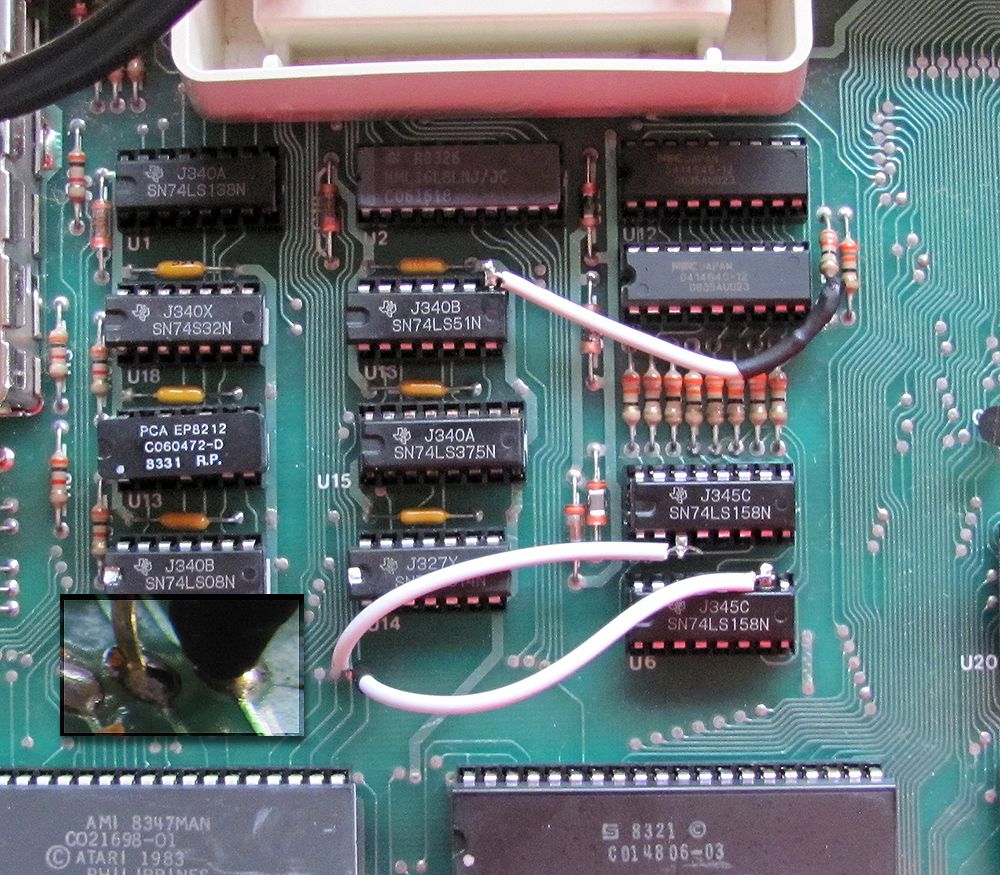 Yes... And then No. It would crash after about 1-2 minutes with corrupted screen, which would just get worse and worse if I left it there - fonts get huge, blocks, random characters, etc, etc. I ran a memory test - it indicated that there was a problem at the 7th block in, got to the 8th block and locked up. Then it crashed with corrupted display again.
I decided to test a game cart - just in case - Dig Dug. Played fine... But every time I hit the 3rd level, it would crash and corrupt the screen. Sounded like possibly a ram issue if it was crashing at the same point. So I purchased some brand new 464 memory from china just in case the two I'd used were the issue... I swapped out the other 64k I'd been given and powered it on. Started straight away... Yahoo! But then after a minute or two - we're back to the corrupted screen, crash.
To make it worse, holding Option at start up wasn't working - it would just jump straight to the READY... Occasionally it would just lock up on a block cursor without READY - until I hit the Start key. Then it would crash again after a couple of minutes... Corrupted screen again.
I ran the DigDug cart again to test that the Option key was working. That keyboard ribbon and the connector on the PCB are a little fragile looking, but when it was working for the game it seemed to be just fine. The first time it ran fine for a game (I just left it to watch what would happen after a few minutes). I pressed Start again for a new game... The screen came up - then pow, corrupted...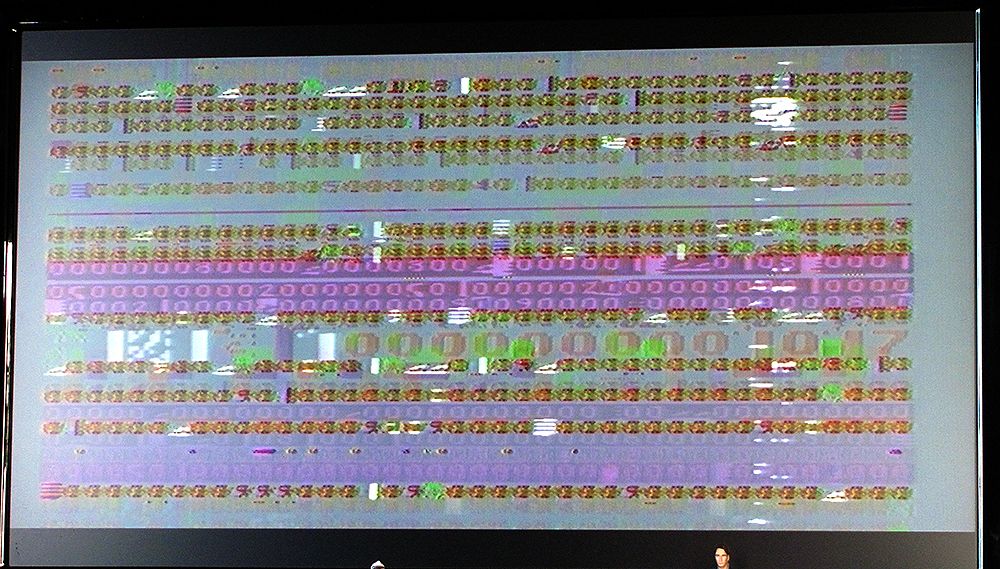 I restarted, got the Dig Dug title screen, pressed start and once the screen popped up it corrupted, gradually displaying garbage bytes...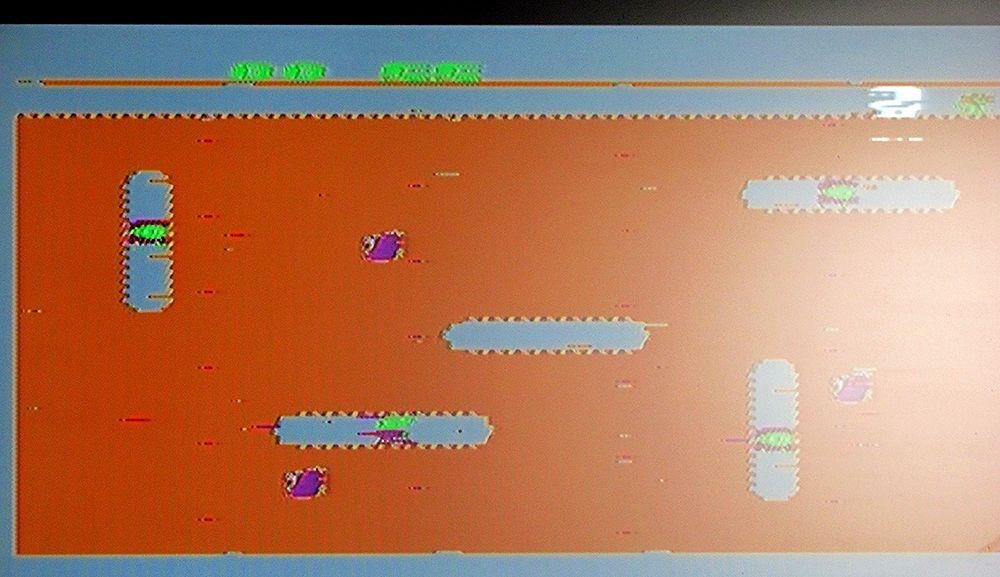 So a couple of restarts with Option held down - It took about 4-5 resets before I did manage to bring up the memory test - it got to the 8th block, then the screen corrupted again! As you can imagine, I'm now getting somewhat frustrated.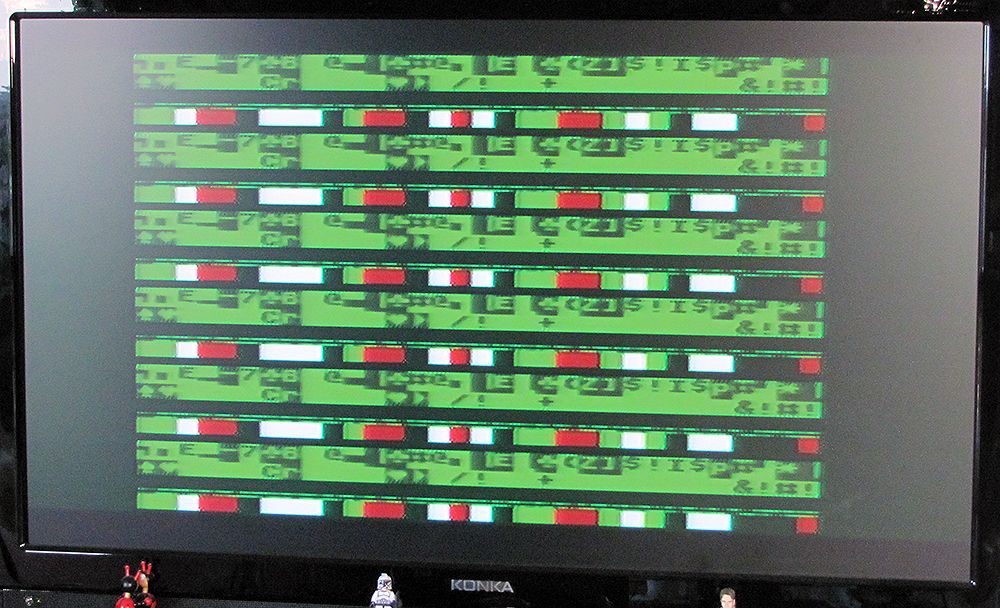 Anybody here got any thoughts on what could be buggered in here? A few places mention the ANTIC chip - which would make sense with the garbage display problem, but would it cause that short buzz/delay at the start before the READY cursor? Or the Option key doing nothing on boot?
Its a stressful mystery... If anybodies got an idea on what I can try next, I'd be greatful.