Awesome job, mate. Well done!
How does it perform on that test pattern I posted yesterday? The full test pattern actually looks pretty good on my standard composite output (29" CRT TV). Composite seems to do ok with large blocks of colour (apart from the SC-3000 colour fade issue and the fact that I have the colour levels boosted *through the roof* on my TV). But where it always struggles is where you mix small blocks of colour with a different background, and the Text page tests show that up real well.
I'd love to know if the component video mod can fix that colour bleeding as some small blocks of text are totally illegible depending on what the background colour is. And it is obviously a bonus if you don't have to boost the colour levels on the TV into the stratosphere too

Here are a couple of shots off a real SC-3000 with composite output to a 29" Panasonic CRT. You can see how some of the text almost disappears with the blue background. You get a lot of that with different colour combinations as the test progresses. (Note - the Moire pattern in the photos is just my iPhone struggling with the lighting and sync rate on the CRT - it isn't there in real life).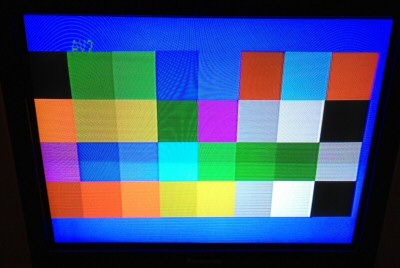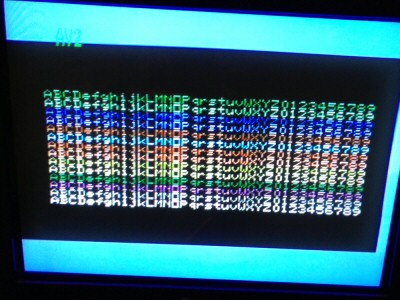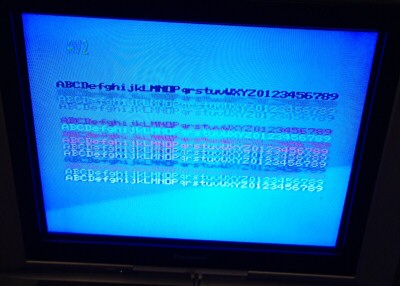 Full size images are here:
http://www.sc3000-multicart.com/images/ ... ropped.jpg
http://www.sc3000-multicart.com/images/ ... ropped.jpg
http://www.sc3000-multicart.com/images/ ... ropped.jpg