Tips on buying a Vintage Computer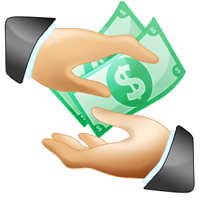 Introduction
So you're in the market for a computer from the early 1990s, 1980s or even 1970s?
You might want to nostalgically re-live the days of your youth. Or perhaps you want to collect what you consider to be a classic model which pioneered the devices we take for granted today. Maybe you just want to play around with some cheap and easy-to-modify hardware.
Whatever the reason, there are a few things to consider when handing over cold cash for this old iron. Here are some of them...
What's it worth?
Good question. And a hard one. The "going rate" can vary enormously but it's usually a function of fame and rarity. Famous, well known computers, like the Commodore 64, are relatively cheap because they are common. Rare, obscure computers may also go for a song because no-one knows anything about them, replacement parts and software will be hard to get, and only the hard-core collectors would want them. If it's famous AND rare though (like the Apple I) then the sky can be the limit!
If you're not in a hurry, monitor the auction sites for a few months to get a feel of what various makes and models are going for. Expect to pay more for computers bundled with software, manuals and accessories.
Set a price for yourself that YOU will be happy with and buy or bid accordingly. In the end, its value is what it's worth to YOU. Nostalgia is hard to pin a price to.
Further factors
Ok, let's say an available model takes your fancy. Here are some things to weigh up. These may affect the price you're willing to pay or even change your mind about wanting the item in question at all!
Do you want a working model? Some people are quite happy to fix a broken one or just have a non-working machine as a conversation piece. Working models generally go for a bit more than non-working ones but not always THAT much more if the case is in good condition. If you want to KEEP the unit working be prepared to learn some electronics. They can (and do) fail. Taking them to local electronics store to get fixed is unlikely to be an option.
If you want a working model you'll need to plug it into a monitor. Modern monitors are unsuitable for early computers. You may need to buy a suitable monitor as well or at least find an adaptor.
How old it is? Like most things, the older the machine is the more prone it will be to breaking down. Computers from the early 1980s and 1970s are more likely to have "issues" than younger ones. On the other hand, they are generally easier to fix, although parts for some are getting scarce.
Do you care about visual appearance? Scratches and dents, worn and discoloured cases are generally less easy to repair than the internals. You might not think a scruffy unit matters, but it soon will if you have to look at it often.
Does it come with software? Do you know if the software works? If if doesn't come with software how easy is this to get off the Internet or elsewhere? If you can get software images on the Internet, how easy is it going to be to get them into the machine? If software is important (many floppy disk-based units can't even boot without it) it would pay to check these things out before hand. The programs for MOST old machines can be found on the Net. Getting them from the Net in a form the old machine can read is usually the issue. Bear in mind that floppy disk emulators using some kind of card storage are available now for a number of classic computers. These can be alternatives to the original disk drives if you are not worried about complete authenticity.
Is it bundled with any documentation? Many old computers can be very cryptic to use. If it doesn't come with a manual, can one be found on the web?
Is it rare or common? Common computers will have lots of spare parts still in circulation, people will have discussed problems associated with the model on the Internet and you're likely to be able to get help from various Internet forums if issues arise. If it's an obscure, rare model (and often these oddities are the more interesting units!), then you are usually on your own.
Finally, nothing beats a good bit of research. Use the Web. Often you can discover common problems or design flaws associated with particular models. You can check with the buyer if these problems exist.
Checking out the computer
If you are outlaying a reasonable amount of money for a vintage computer and can check it first before closing the deal then it's a job worth doing. Along with an external once over, check the following...
Does the computer boot up to a normal screen?
Is the screen image stable and free of flicker?
If it's a colour computer, does the screen show colour?
Do ALL the keys work?
Do tapes and disks load normally?
Do programs run normally?
For units that have sound, does the sound work?
Is the case screwed together properly and are all the screws present?
Buying a vintage computer through the Internet
More likely that not, people will buy their first vintage computer over the Internet, from e-Bay or (here in New Zealand) Trade Me. Buyer beware! You can't check the computers and the sales are usually "as is" so there is no return. Often they will need to be shipped. Still, Internet auctions are the major outlet for these old machines.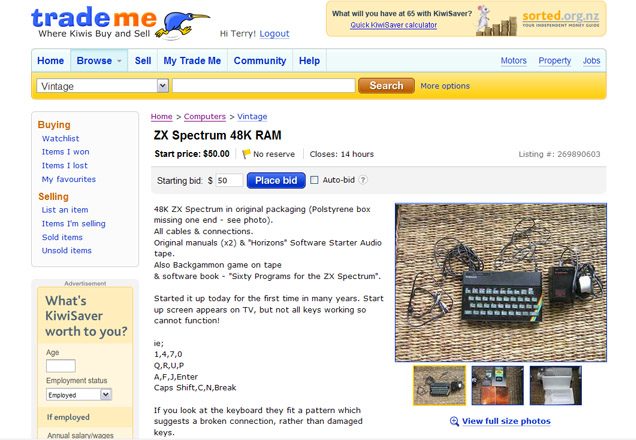 Figure 1. A typical Internet auction listing
Here are some suggestions for this mode of purchase...
Ask the seller about the points listed in the section above if you need to. Do all keys work? Does software load and run etc.? If a seller claims a unit is working, to what extent have they tested it. Find this out if it's not clear in the description.
Unless the seller specifically says it's working, assume it is not...and bid accordingly. Saying the power light comes on DOES NOT mean it is a fully working computer.
Don't assume the reserve price is a true reflection of the computer's value. Some sellers are simply dreaming, or just are happy to keep turning the listing over until someone bites. Overpriced models tend to be listed again and again.
Beware of sellers that don't supply an image or use a representative image rather than the unit they are selling. Are they trying to hide something?
Some machines are advertised without cables. Be careful as some cables are hard to get.
Not all vintage computers plug into a TV. Some of them need a dedicated monitor. Even if they are designed to be used with a TV, they may need to be plugged into an RF aerial socket, something that most modern TVs don't have. If just the console is on sale, consider what it needs to be plugged into.
Shipping. Find out before hand what the price is. If the computer is large, heavy and/or contains a monitor it is worth considering collecting it in person (if within driving distance) or getting a friend to collect it for you. These things are easily damaged during shipping (especially if you mark them fragile!).
Well, that's all I can think of for now. Good luck with any purchase and hope you will enjoy these old machines as much as I do!
Tezza
Original article 8th February, 2010. Updated 28th July, 2015