A Dick Smith System 80 / Video Genie parts haul
Introduction
In recent months I've been restoring a Dick Smith System 80. The project is complete and the machine now looks and works just fine. However, in nursing this micro back to health, I was left with another issue. Of all the machines I own, I know and love the System 80s the most. This restored computer had originally been ferreted away as a spare parts-machine for when something broke down on my two showcase System 80s. It was important to have a junk unit to parasitised for parts if the need ever arose. This junk unit was no more!
A Trade Me purchase
About the time I finished my restoration project a listing appear in TradeMe, our local auction site. It was a System 80 bonanza! There were two units complete with monitor, expansion box, Panasonic dot matrix printers and a drive each. Furthermore there was a spare drive, two drives pulled from a TRS-80 Model III and other various bits and pieces.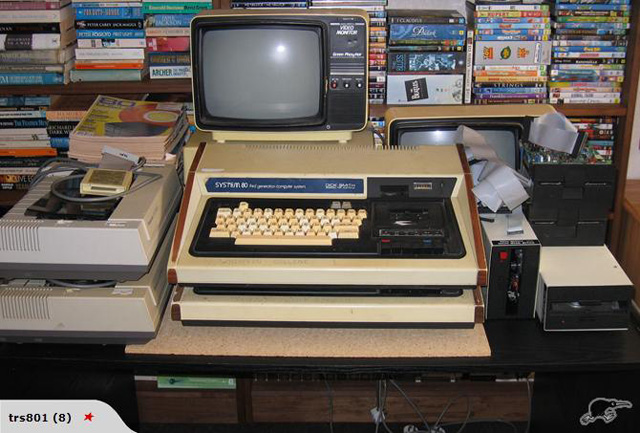 Figure 1. TradeMe auction image (taken by Kenneth Gibbons)
It was a parts-only auction. The units had belonged to a school, then used by children. The seller gave no guarantees anything would work, and auctioned the gear in case there was interest before he binned it all.
My first thought was that this was overkill for what I wanted. However, thinking more about it, maybe not. Apart from the printers, everything had some kind of value to me. One interesting aspect was that the machines had come from Waiopehu College, Levin and had been especially modified for networking. This included the presence of a networking EPROM in place of the one containing the Blue Label software enhancements. I wanted to find out more about this innovative modification and document it further on the modifications section of my System 80 website. In particular, I wanted to read and archive the ROM contents for posterity.
I came up with a maximum price, threw my hat into auction and managed to fend off some aggressive bidding at the end. The lot was mine.
Pickup
No way could this lot be posted. Luckily, it was only a 40 minute drive away from me. The seller, Kenneth Gibbons, was a System 80/TRS 80 enthusiast and we spent a good couple of hours talking about the machines and reminiscing about the old days as I loaded up the car with the stock. It's good to make contact with other vintage computer folk. He even threw in a few bits and pieces which were not part of the auction like a spare CPU and video board. I went away with a stack of 80-Micros too.
Kenneth had his own System 80 with a problem. I took that home too, and over the week managed to fix it.
The Haul
So, here it is. As the auction stated, many items are really only suitable for parts but most have value to me as indicated under the photo. At the time of writing I haven't checked if anything works. I suspect most would not.
(i) System 80 Units
Always good for parts especially RAM chips, Z80 chips, keycaps and System 80 ROMS. I MIGHT be able to restore another unit out of an amalgamation of the two, but the cases are in poor condition. The top left hand corner of the badge is missing, some of the side veneer is worn and there is a odd crack around the back of the cases. We'll see.

Figure 2. Old and ragged System 80s
(ii) X-4020 Expansion boxes
I only had one of these. I was looking for another working one for my second showcase System 80 and having a third expansion box would be a useful spare. The cases are a candidate for retr0brighting. There were no RS-232s or S100 cards hiding away in them unfortunately.

Figure 3. Expansion units
(iii) System 80 Drives
These are in reasonable condition externally. The middle one need some PSU work, but maybe only a cap replacement. I only had one original System 80 drive and the addition of three more means my showcase machines could maybe have two each!

Figure 4. System 80 drives
(iv) TRS80 Model III drives
These were actually the things I wanted most. Tandon TM100 drives, which are the same type used in my IBM-PC and Kaypro II. Spares are welcome. More than that though, they would come in handy if I ever managed to import a TRS-80 Model III or IV from overseas. Shipping minus disks should be cheaper. When the unit arrived I could install these disks into it.

Figure 5. Rebranded (Texas Peripherals) Tandon TM100 drives from a TRS-80 Model III
(v) Monitors
Mono composite monitors are far less common than they used to be. I have a number of machines which use these types of monitors and there is not enough to go round if I ever want to exhibit all the computers. A couple more might be useful. These are grubby and show signs of wear but a clean and some retr0brighting might bring them up to an acceptable standard.

Figure 6. Genuine Dick Smith System 80 monitors
(vii) Panasonic printers
These are really surplus to requirements. I have a good example of this classic Epson MX-80 compatible printer already. However, perhaps I could on-sell them. One is missing a cover but the other is in good condition.

Figure 7. Panasonic KX-P1082 dot matrix printers
(viii) Other bits and pieces
There are some other items. A Dick Smith stand-alone printer interface, drive cables, connecting cables, a couple of internal cassette plastic mounts and lids, one bare cassette player, a stack of 80-Micros and a naked video/32k-populated CPU System 80 board as mentioned above.
Reflections
I'm very happy with this job lot. It's going to take me months and months to work through it all though. I'll do it gradually, cleaning, checking and restoring (or disassembling and categorising) as I go. In the end I hope to have two clean and working monitors, two working expansion units and at least two (hopefully three) working System 80 drives. All clean, deyellowed and presentable. I MIGHT even manage to coax a restored System 80 unit itself out of this lot. We'll see. Check for further blog articles in the future.
The networking additions will also be investigated, photographed and archived as an addition to the System 80 Website.
Tez
27th August, 2010