Removing graffiti and marks from computer cases: An IBM 5151 Monochrome Monitor
Introduction
My set of classic IBM machines (PC, XT and AT) was almost complete. Still missing though was an IBM 5151 monochrome screen. This green text monitor had been released with the original IBM 5150 model and was the standard for these machines in the day. Colour was highly expensive and less common. I like my collection units to be as stock standard as possible so I'd been searching for a 5151 monitor for some years.
Acquisition
5151s had appeared on our Trade Me site from time to time. I'd tried to snag one a couple of times but had always been outbid. Recently a 5151 and two 5150 IBM PCs appeared as a bulk lot. They didn't sell but I asked the buyer if he'd consider listing the screen separately next time. This he did and this time I secured it.
Inspection
The monitor arrived well packed. The electronics were also in good nick showing a steady clear text in that enticing retro green-screen way. However, a couple of things needed attention:
The screen was filthy. It needed a good clean (easily fixed)
The screw-hole covers on the top had yellowed (easily removed and retr0brighted)
The screen had the words "Rubbish" written in dark blue marker pen across the top of the monitor! (not so easily fixed!)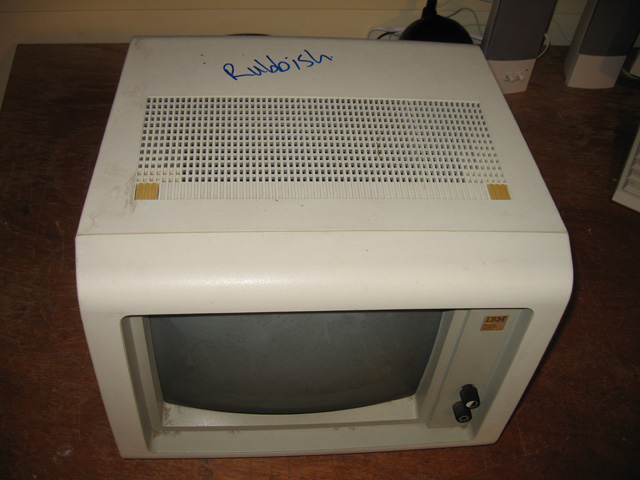 Figure 1. Dirt and graffiti on an IBM 5151 monitor
Displaying a computer which has "Rubbish" scrawled across the top of the monitor is not a good look, no matter how clean it is. I had to do something to take those markings off.
The fix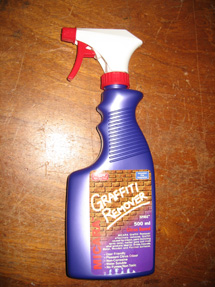 Figure 2. Micara Graffiti remover
A while ago, I was emailing with John Benson, an Australian TRS-80 collector in regards to my TRS-80 Model 4. In the course of our conversations John had mentioned graffiti remover (figure 2) as a way of dealing with stubborn scuff marks, marker pen and even stubborn labels.
Checking at the local hardware store I found the graffiti remover opposite. I'd tried this on the Model 4 for labels and scuff marks with good results (well mostly..see the caveat below).
Would it work as well on marker pen?
Results
Brilliant! The product completely removed the marker pen and the odd scuff mark too. This IBM monitor was now very presentable!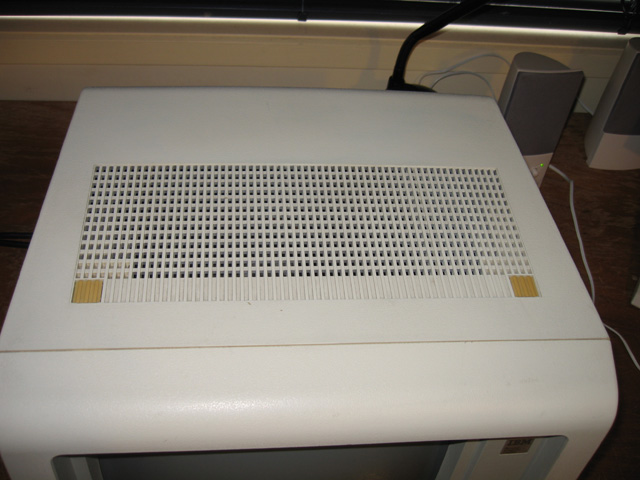 Figure 3. Marker pen begone!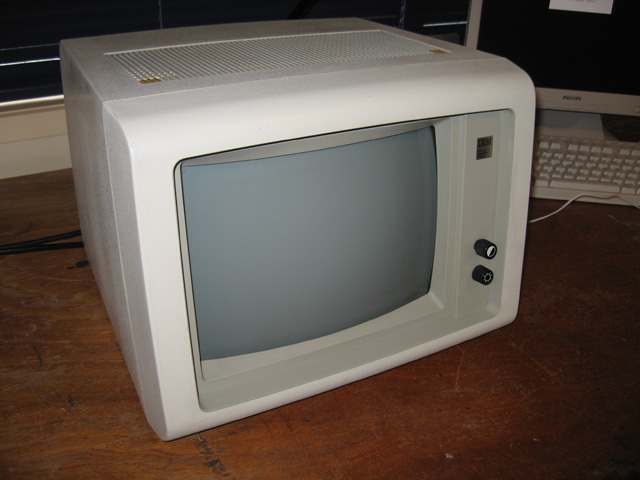 Figure 4. An IBM 5151 Mono monitor anyone would now be proud to own
Reflections (and a caveat)
BE CAREFUL with this stuff. It is NOT a general cleaner and it can remove paint. Only use it on the mark(s) you want eliminated. With my Model 4, I used it like a cleaner to brighten up the dirty paint around the keyboard. Big mistake! It took some of the paint off. Luckily, the plastic underneath was white (like the paint) so you hardly notice paint missing unless you look closely.
No paint came off the IBM screen. This time I'd learnt from my mistake and used it sparingly and carefully. It's caustic stuff so make sure you wear gloves.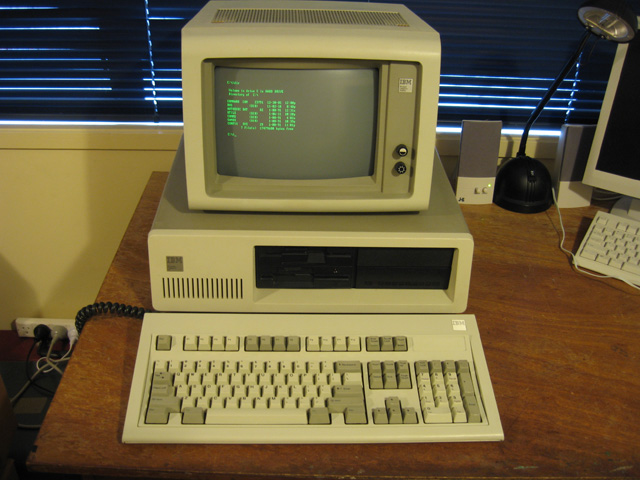 Figure 5. the 5151 monitor on my IBM XT. Gotta love the classic green screen!
The 5151 looks great with my XT although eventually I'll move it to the 5150 (IBM PC). The screen still has yellowed screw-hold covers but my next retr0bright session will deal with those.
Tez
24th April, 2011