I've become interested in the Texas Instruments TI-99/4a after getting a battered and non-working one in the great Wellington give away.
I've got a nice case coming from the US and I ordered a working PAL board from Spain (EBAY). The latter arrived last week. I tried it out today.
Did I say working? Well....yes. But only for about 40 seconds at a time. After that the picture started to drift then break up. Switching off for a few minutes then on again got the screen back....but again only for 30 to 40 seconds.
So, something heat related then I figured. probably a passive component going out of tolerance as it warmed up. I noticed that there was a power dip in one of the video pins after about 40 seconds which corresponded to the image break up. I traced the fault back through the video circuit, and (eventually!) found the problem. This large orange capacitor you see in the picture.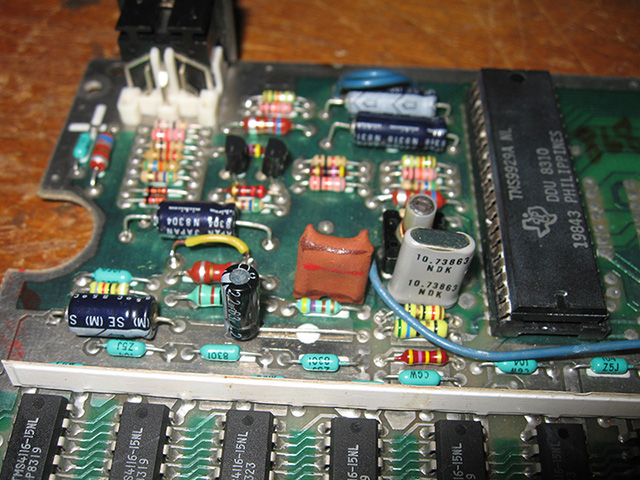 Swapped it out with the same cap in my spares board and now I see this! (black line at the bottom is camera/strobe effect)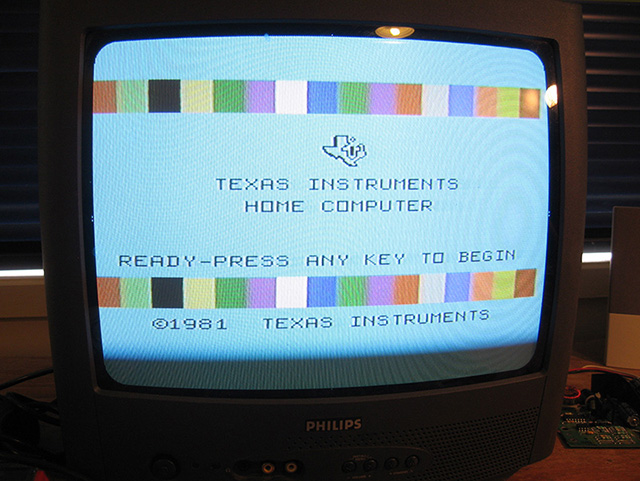 Image remained stable for 15 minutes. Played around in BASIC a bit. Looks like it's fixed.