So over time I've gathered quite a few spare drives - and I can't remember which ones work and which don't.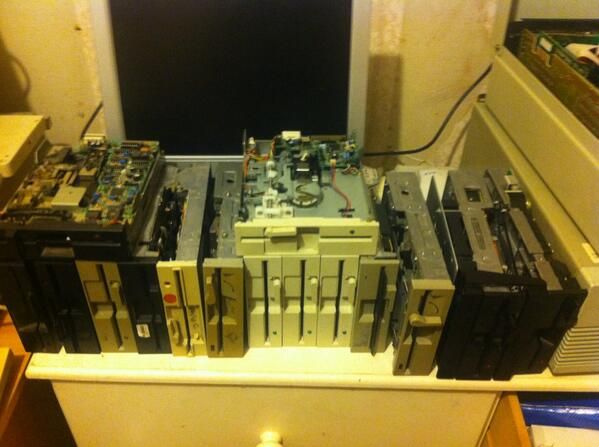 There is four more drives not shown, but one I think has a damaged dead, another needs alignment (Tandon TM100), another needs a new latch (Tandon TM100), and the other is stuck in a drive mount tray and I haven't got around to unscrewing it yet.
I need a pair of 360's for an 8088 clone but the rest are spares. The YE Data 360 might go nicely in my IBM AT though.
Going through them one by one tonight, cleaning with isopropyl, testing and sorting. Thought I'd share how I get on.
Was going to do this ages ago, but it took Post Haste a month to get the isopropyl here. Apparently someone at the depot translated "leave at front doorstep" on my permission-to-leave form in to "knock on front door" - so it rode around with the courier for 3 weeks.