My Apple IIGS CPU Box has arrived from the Trade Me seller.
I'm pretty please so far. The box is ok and will be acceptable with a good clean/scrub. No dents, dings or scratches and not yellowed. All the expansion slot covers are present in the case.
Opening up reveals a board in very clean condition. There was a dead battery present but thankfully it hadn't leaked. Here is a picture with the battery, battery cover and PSU removed.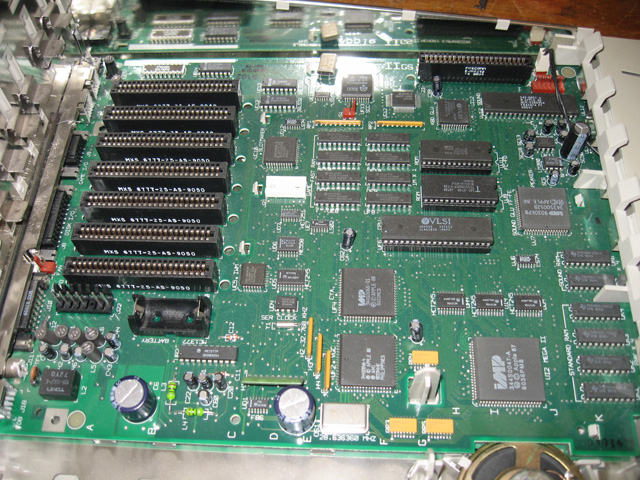 I think this is a ROM 3 version. Whoo hoo!
I won't be testing it for the weekend as I have to dig out my screen, keyboard and mouse. Of course it might not work. The screen might not work either. I haven't tested it with anything yet. Anyway, we shall see....