I am chuffed - its been a
great
week, as I now have my original ZX81 back. I gave it to a friend over 10 years back because I'd opened it and had accidentally mucked about with the keyboard (I suspect the membrane broke). Silly me. He was interested in collecting machines, so I said 'its broken, but you can have it' assuming I didn't really need it.
Problem is, I'm constantly digging up my old ZX81 programming books and with that midlife crisis in full effect, I really wanted it back. Surprisingly he still had it, and just said 'Hey, of course you can have it back!' - and here it is, in the same dirty state I gave it to him (which means its likely to also still work). The mucky look is mostly old tape residue that was from me taping that horrid 'keyboard' onto the membrane... (In the end, it was easier to just use the membrane keys)
There is something deeply personal getting this back. I still remember pulling this out of the foam packing and tuning it into the TV set as an 11 year old. I was so excited - and that's where pretty much my computing obsession began.

I was glad he also had the 16k rampack as well. I wasn't sure if I'd given it to him, but he sent me what he had.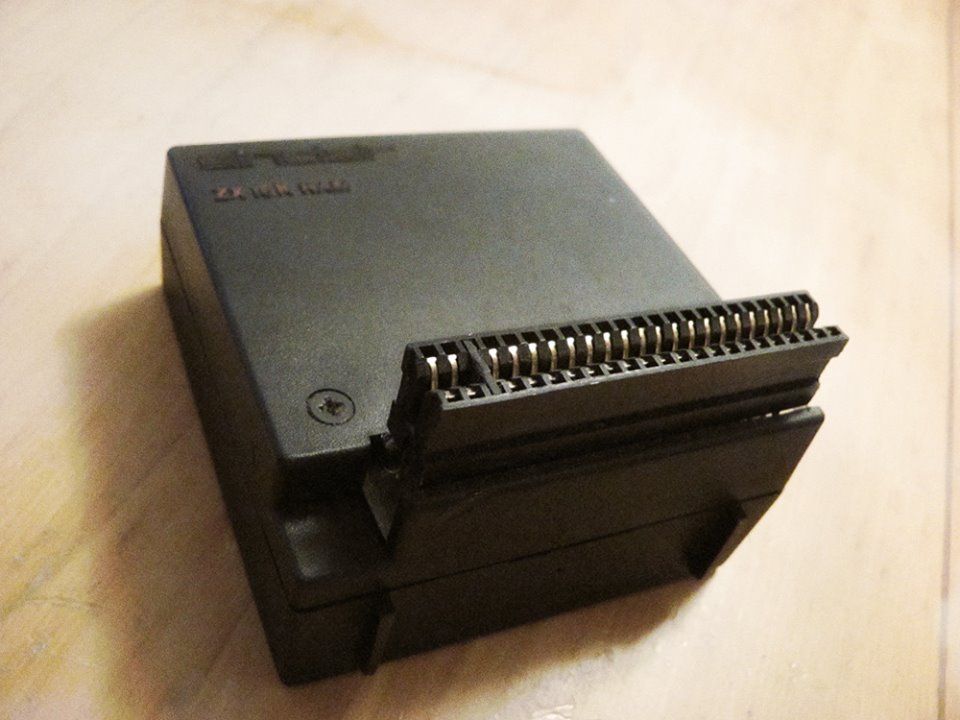 Unfortunately the power supply is long gone (I think at some stage I'd just dumped it - silly me (or its still hidden in a box of goodies I've never unpacked in 2 decades)). However I did buy new 3.5mm mono plugs last week, and I have a few ZX Speccy PSU's here from the stash of speccies I bought a while back. They were all missing the power plug off the end (which was odd), but I can replace that and solder the 3.5 on the other after cutting the speccy one off... Hopefully it'll fire up - fingers crossed.
That's pretty much me - so happy that felt I had to post.