...then turn it into a display piece.

The Warehouse had a sale on picture frames (well, all kinds of stuff as they do over Waitangi weekend). Found this nice inch-deep frame for about $13. I'm just tossing up how I lay out this old unrepairable machine before I mount it on the backboard - I plan to print some kind of nice card before I do (that's the cheap white paper that came with the frame) and a small info panel to go below... This was more my 'thinking about it' photo...
Luckily I can use the case screws from the speccy to mount it non-destructively (I'm only mounting the top, putting the base away safely in a box with the other speccys).
The PCB is worse for wear - a little rusty in places, some wear and tear on the tracks and I replaced the TR4/5 with new transistors when trying to repair it so I may cut them off as they look kinda messy. Hopefully a clean will help it look a little prettier.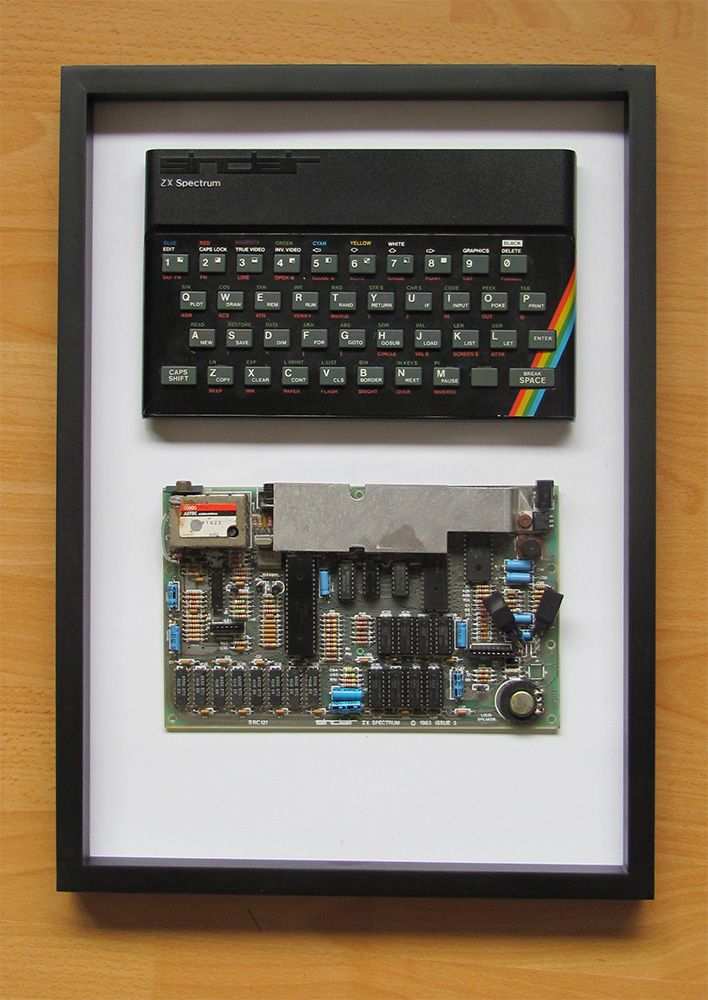 So there you go - in case you wanted ideas for arts-n-craft projects to do in your spare time and save an old PCB/case/set of chips from going in a bin... Plus its a nice way to present something that can be a conversation piece when you have young(er) people visiting...