Restoring a second Dick Smith System 80 Part 4: Removing the yellow from the keys
Introduction
This is part four of a restoration project to resurrect a junk System 80. So far I'd manage to re-establish some missing memory, re-cap an errant tape deck and deal with some intermittent crashes. The innards were now fine. The exterior however, left a lot to be desired. Even after a clean it wore the scars of a hard life. One could argue that these added personality. Maybe, but while a total makeover wasn't possible, something could be done about those cheese-coloured keys.
The story is told in pictures below...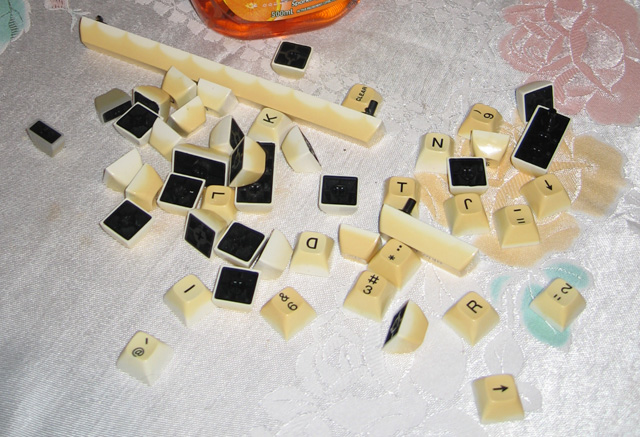 '
Figure 1. Mellow-yellow keys
Preparation
The keys were removed, washed and bluetack attached to the undersides. Why bluetack? Keys are light, largely hollow and love to bob about on top of any liquids. That's not where they should be! For the solution to work its magic, they have to be fully immersed. The bluetack then had a dual purpose. To stick the keys onto the bottom of the container so they wouldn't float and also give the keys ballast and make them heavier, which meant even if they came unstuck...they still wouldn't float!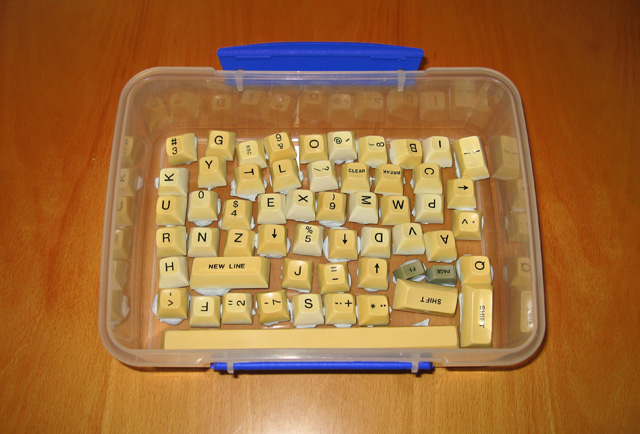 Figure 2. Stuck fast, weighed down and ready to go!
Retr0brighting
The keys were covered with 500 mls of 6% hydrogen peroxide fortified with 1/4 teaspoon of Oxy laundry booster, and left out in the New Zealand sun. It was occasional sun, as the weather was partly cloudy so UV levels varied from time to time. However, it didn't take long for the process to get to work.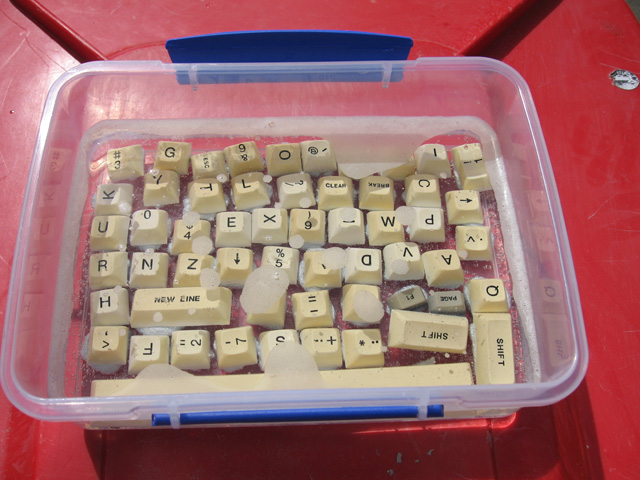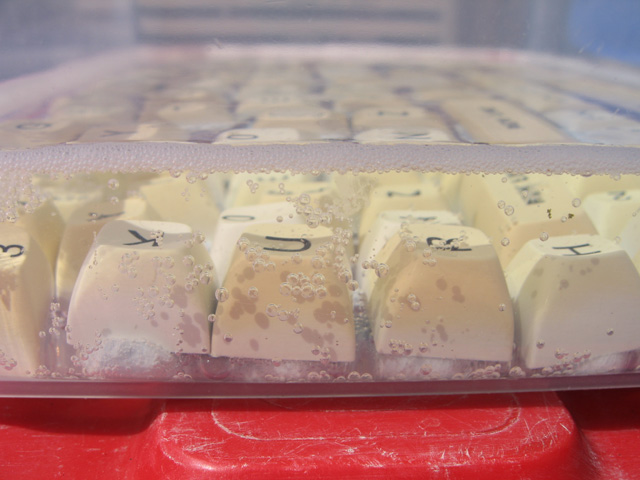 Figure 3a and 3b. Plenty of O2 produced in this reaction
At the end of the day, I figured it needed more time, so left the bath to do it's work overnight.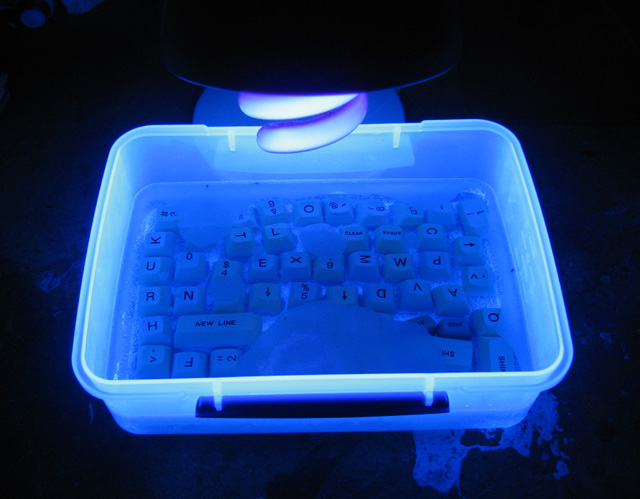 Figure 4. The nightshift under a UV lamp
In the morning, there was still a tinge of yellow around some of the keys. There was no sign of fading though, so I decided another day's sunbathing wouldn't hurt.
Result
A pretty good result, although the yellowest keys still retain a touch of cream. The camera flash accentuates this and under natural light it is barely noticeable. Certainly an improvement anyway!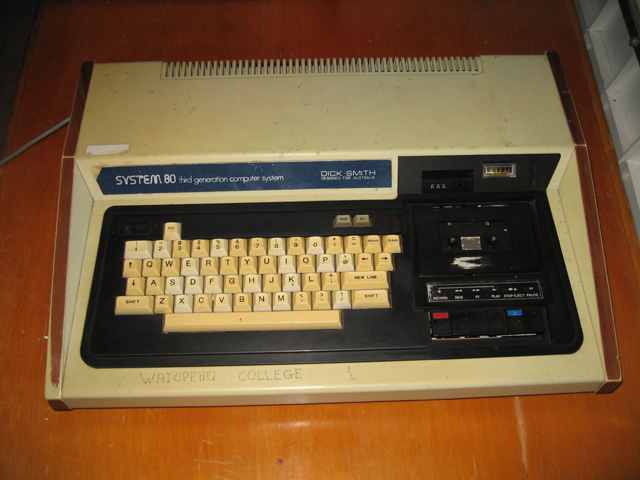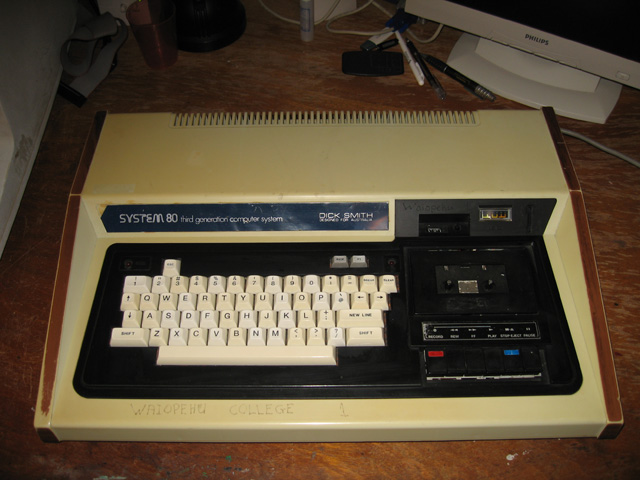 Figure 5a and 5b. Before (top) and after (bottom)
Reflections
This System 80, the first from the System 80 haul is now fully working and looks acceptable. There are still a few things an enthusiast could do for improvement. The case itself is a little yellow particularly in the left hand corner. The circuitry for the second cassette needs to be re-installed and it's without the black knobs which normally cover the RESET and VIDEO CUT switches. An RF cable and holders could also be sourced and added.
At some stage, I'll be de-yellowing the two expansion boxes. If I still have this unit, I'll probably de-yellow this case at the same time. It's possible therefore, that further cosmetic improvements may happen in the future.
Tez
3rd October, 2010