Archive Site Discussion Board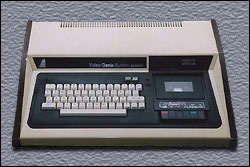 The board is back after a long absence! After the first board was hit by spammers, I've decided this time to use a Google board, to prevent attack from pesky spam-bots.
This discussion board is not just for the Dick Smith's System 80, but for musings on any EACA machine. Please share your memories, thoughts, comments, archival information or leave a note to simply say you've been here.
Click here to read or post a message