Wellington vintage computer haul
Introduction
It's useful having a website like this one. People looking to pass on their loved ex-machines to someone who might preserve or restore them can find you and give you the option of taking the gear. Of course sometimes the machines concerned are not vintage and are of no interest. However, this was not the case here.
The donor
The donor was Brendon from Wellington, a two-hour drive from where I live. Brendon is a contract programmer and over the years his small company had amassed (and then stored) a number of machines. He had a variety of units, monitors and printers which he was happy to donate, providing I took them all away. Everything he offered me was vintage, in that it was circa 1980s.
Before I made the trip I asked Brendon if the gear would fit in a small 4 door sedan (Ford Laser). I didn't want to hire a trailer just for the job. He said it would. He was right...just (figure 1).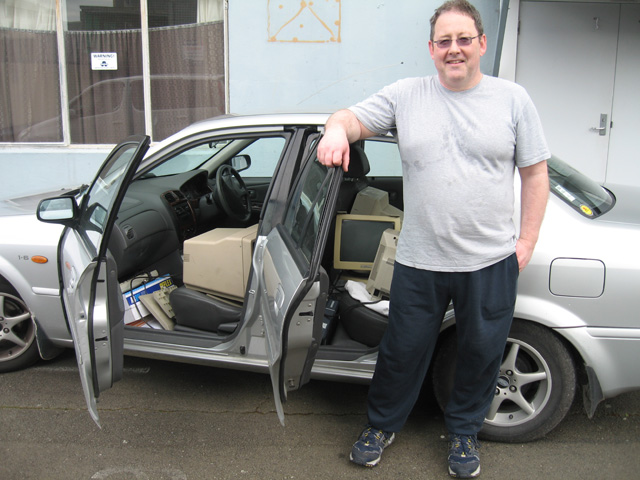 Figure 1. Brendon with the haul after loading. Most of it squeezed in the boot (trunk)
Before departing Brendon and I spent a couple of hours drinking coffee in one of Wellington's cool alternative-type cafes discussing the old days and a wide range of topics/issues. Very enjoyable!
The haul
The pictures below shows the computers collected.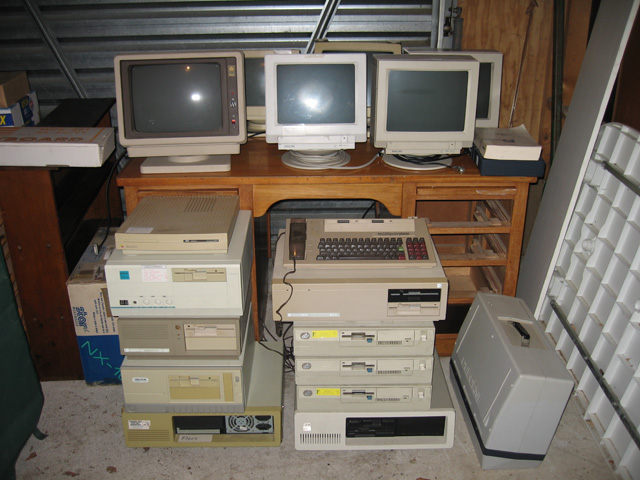 Figure 2. Computer, monitors and boxed printer
A few of the computers are 8088 and 286 clones (incl, two Commodore ones) and associated monitors. These are of less interest but there is also:
The last one is a rare beast.
It was good to get a standard monochrome monitor too. I've been after one of these for a while.
There are also some cards, a modem and a number of AT-style keyboards (one new in the box) including two genuine IBM ones! These are stacked up in the corner to the left of what you can see in the photo.
Intentions
None of the gear has been examined or tested yet. Over the coming months I'll clean them up, test them and repair the ones I want to keep. Some of the clones and monitors I won't want and these may go to others.
Anyway, many thanks to Brendon for the donation. Some of these units will boost my collection and ensure I have enough restoration projects to keep me busy for months!
Tez
12th September
Update: 23rd November: The haul has now been processed. Click here to see the fate of the units shown.