Issue 3.6 (March 1985)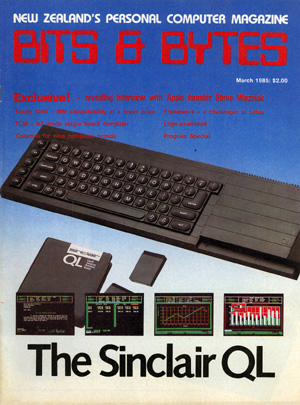 In Volume 3, Issue 6, along with news, editorial comment, book reviews, letters, club contacts and a glossary, you will find...
An interview with Steve Wozniak (part 1)
A review of Framework, an integrated suit of applications
Review of the Sinclair QL
Review of the Tandy 1000
Review of the TMC - A Single Board CP/M computer system
Advice on avoiding trouble with disks
Learning with Logo
Computer Jargon. Using the right word is important
Columns for

Apple: Defending Sandy
Atari: A gun-war game
BBC: Three new expansion offers
Commodore 64: What does the future hold?
Sega: Filing systems
Spectravideo: More Benchmark times and a review of Sector Alpha
Spectrum: Faster BASIC
TRS-80/System 80: Keeping track of information
...and the usual collection of classic computer advertisements!
This page last edited 6th May, 2009