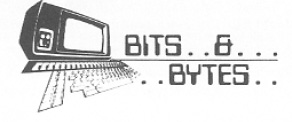 This magazine was the first national periodical devoted to the growing microcomputer "scene" in New Zealand. As it doesn't focus on one particular model or market, the pages are interesting historical snapshots of what was happening at the time.
The articles and ads will be of interest to all those who wish to see microcomputer history as it unfolded in this country.
The first issue was published in September, 1982. Those that were here at the time will recall that this was also the era of "Muldoonism". The economy was tightly controlled and import duties and sales taxes were high. Hence microcomputers, as well as being new and exciting were EXPENSIVE!
The magazine starts at a time when there was no Internet. Networking was being explored in places like schools but it was at the very early stages. In fact, there was a big debate about what schools should be doing about microcomputing! Awareness was growing of the "really useful" computing tasks like word processing, spreadsheet, database use and communications, but machines capable of these things (once optional extras like drives and printers were added) were beyond the financial reach of most enthusiasts. Although the winds of change were starting to blow, businesses in the main still relied on larger mini-computers for their number crunching and the typing pool at the office was still existence.
The IBM-PC had already been released in North America and was selling like hot cakes, but it had yet to be released here.
The emphasis of the early issues then is on the hobbyist. Many of the articles are contributed by keen users, many of them teachers and academics, who were buying these machines simply to understand and explore what this technology was all about. Reading them now, many of the contributions have a charm and innocence, which says something of the time. There is also optimism, and excitement of what the future could hold regarding these engaging machines.
Issues available on this site appear as links at the top of this page. To cut down on scan time and to conserve web hosting server-space they are low-res but should be ok for screen-reading. Keep up with any new issues posted by following my Twitter feed at @classiccomputNZ .
Enjoy!
Terry Stewart (Tez)
This page last edited 14th July, 2015